Dignity Kit - Cyclone Pam
March 2015
Author:
UNFPA Asia and Pacific Regional Office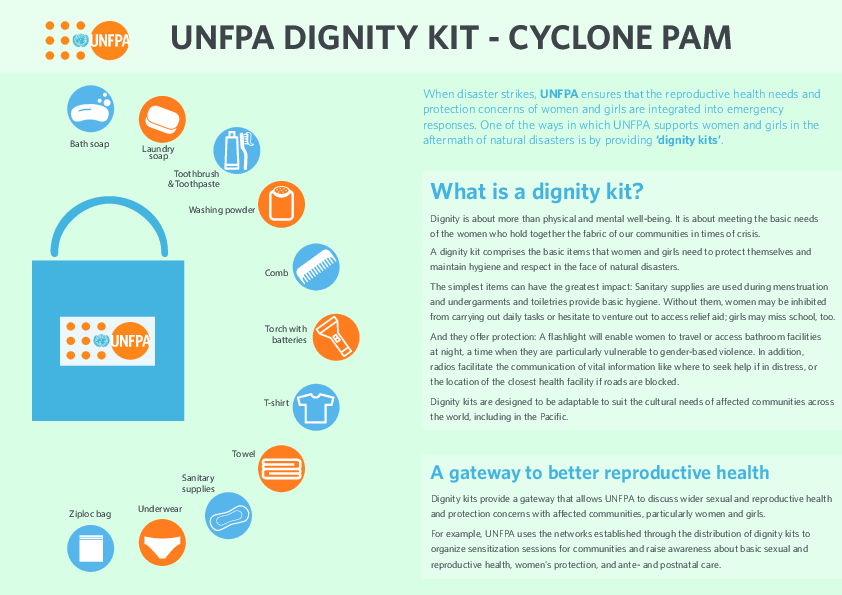 Related content
News
KIBERA, Kenya — In early January, armed men tore into the house of a 32-year-old mother of three in Kibera.
News
BOUAKE, Côte d'Ivoire — Eighteen-year-old Beatrice Kouado is bent over her paper pattern in concentration, painstakingly guiding the yellow thread back and forth in regular, even stitches as she learns the art of tailoring.
News
SAFEBAGAR, Accham District, Nepal —"May you live 100 years! You have given me my life back," a beaming Guma Badela told the doctor and nurse examining her.
Pages