Dignity Kit - Cyclone Pam
March 2015
Author:
UNFPA Asia and Pacific Regional Office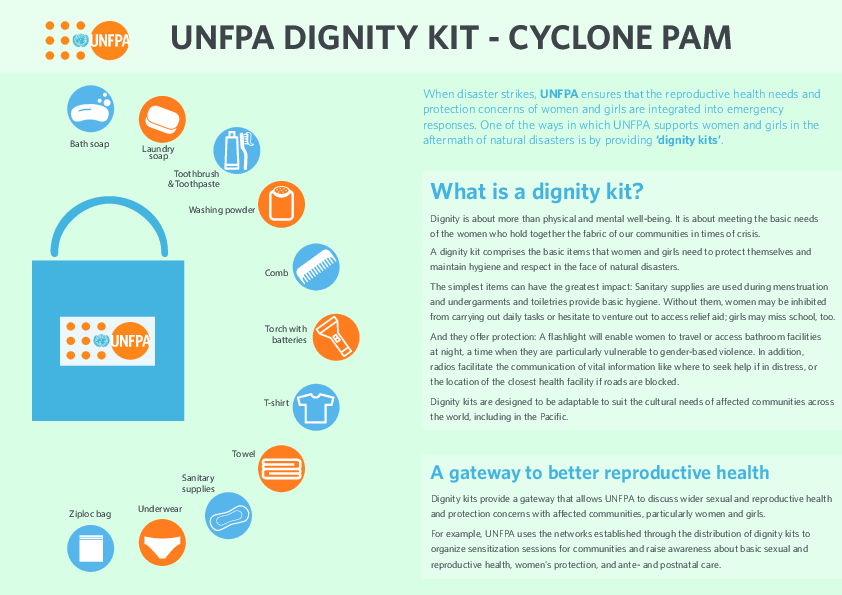 Related content
News
YANGON, Myanmar— Survivors of the Myanmar disaster have proven remarkably resilient, but there is still a critical need for aid. And in the affected areas, it is apparent that women urgently require reproductive health care
News
N'ZÉRÉKORÉ, Guinea — It is eight in the morning, a few hours before the sun peaks over southeastern Guinea. Uniformed schoolchildren hurry out onto dirt roads, creating a patchwork of gingham across the city's awakening streets.
News
GENEVA — UNFPA, the United Nations Population Fund, and the United Nations High Commissioner for Refugees (UNHCR) signed an agreement here today to strengthen their combined efforts to respond to the sexual and reproductive health needs of populations displaced by crisis.
Pages