Dignity Kit - Cyclone Pam
March 2015
Author:
UNFPA Asia and Pacific Regional Office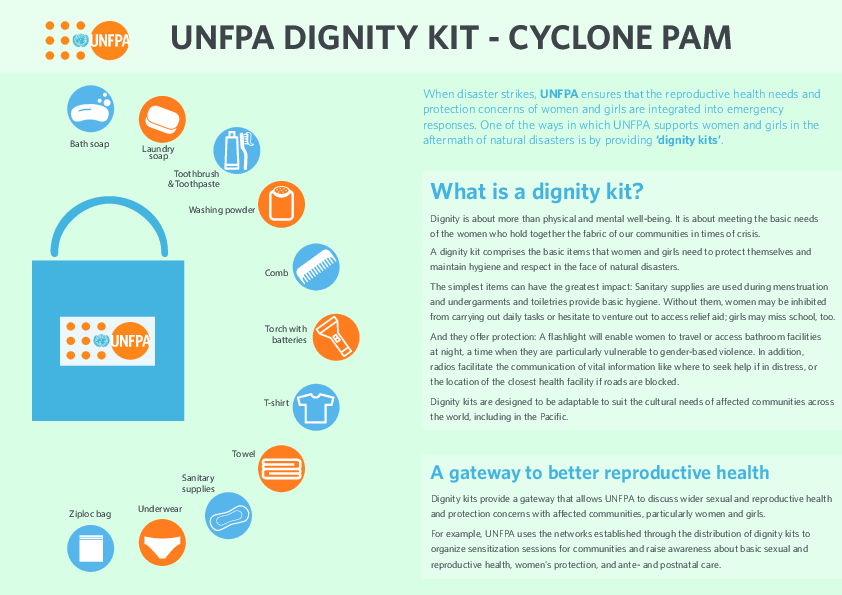 Related content
News
UNFPA recently expanded its potential to deliver urgent and effective health care to women and families in the far-flung Pacific Islands.
News
YANGON, Myanmar— Survivors of the Myanmar disaster have proven remarkably resilient, but there is still a critical need for aid. And in the affected areas, it is apparent that women urgently require reproductive health care
News
N'ZÉRÉKORÉ, Guinea — It is eight in the morning, a few hours before the sun peaks over southeastern Guinea. Uniformed schoolchildren hurry out onto dirt roads, creating a patchwork of gingham across the city's awakening streets.
Pages