Dignity Kit - Cyclone Pam
March 2015
Author:
UNFPA Asia and Pacific Regional Office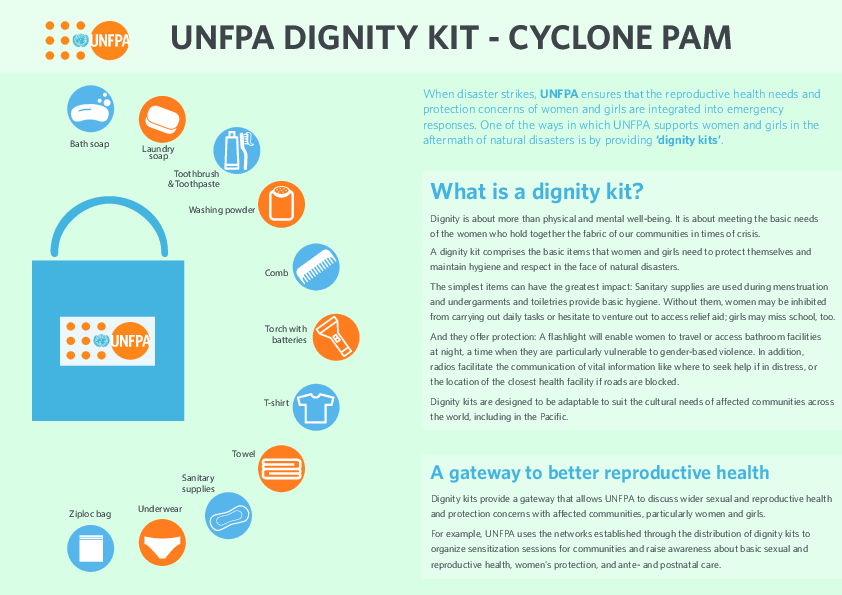 Related content
News
PORT-AU-PRINCE—Older people and female heads of household are the two most vulnerable groups affected by the 12 January earthquake in Haiti.
News
PORT-AU-PRINCE — Women continue to give birth amid the chaos and devastation left by the massive earthquake that hit Haiti on 12 January.
News
PORT-AU-PRINCE — The January 12 earthquake in Haiti didn't stop at taking lives and crippling people. It also wreaked havoc on the very foundations of the country's institutions, such as government ministries, hospitals and schools.
Pages