Dignity Kit - Cyclone Pam
March 2015
Author:
UNFPA Asia and Pacific Regional Office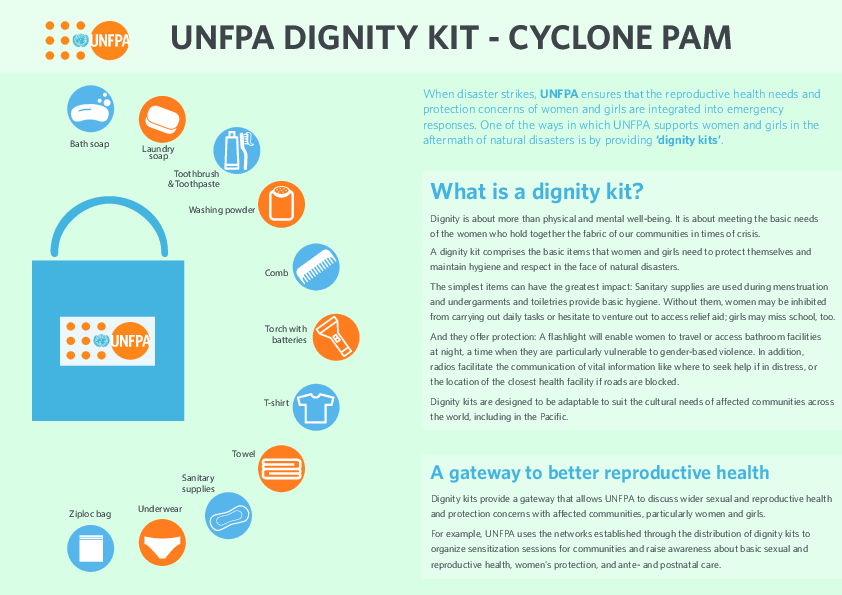 Related content
Video
The birth of a child is a moment of excitement as well as anxiety. But in Gaza, it is even more stressful/ it may mean risking your life. We meet a courageous midwife who is improving the odds for many mothers and babies.
Video
From Conflict and Crisis to Renewal:  generations of change
News
In conflicts and natural disasters around the world, young people, at a crucial stage of their development, are faced with profound challenges.
Pages