Dignity Kit - Cyclone Pam
March 2015
Author:
UNFPA Asia and Pacific Regional Office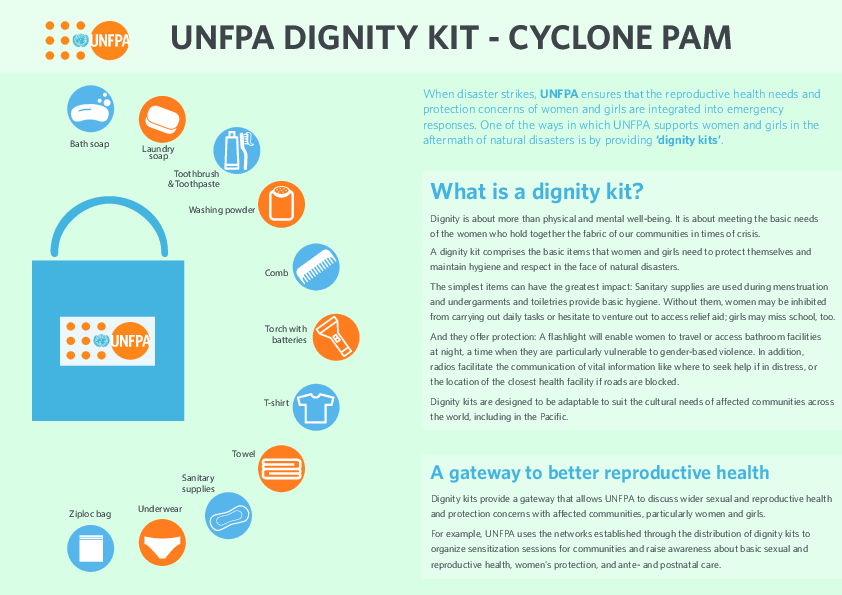 Related content
Video
From Conflict and Crisis to Renewal:  generations of change
News
In conflicts and natural disasters around the world, young people, at a crucial stage of their development, are faced with profound challenges.
News
NEW YORK — When the subject of post-earthquake Haiti comes up, people often talk about getting back to normal. But for Haiti, where 'normal' was a series of crises, the goal must be to rebuild better. In a panel discussion last week at UNFPA, experts attempted to answer the...
Pages