Dignity Kit - Cyclone Pam
March 2015
Author:
UNFPA Asia and Pacific Regional Office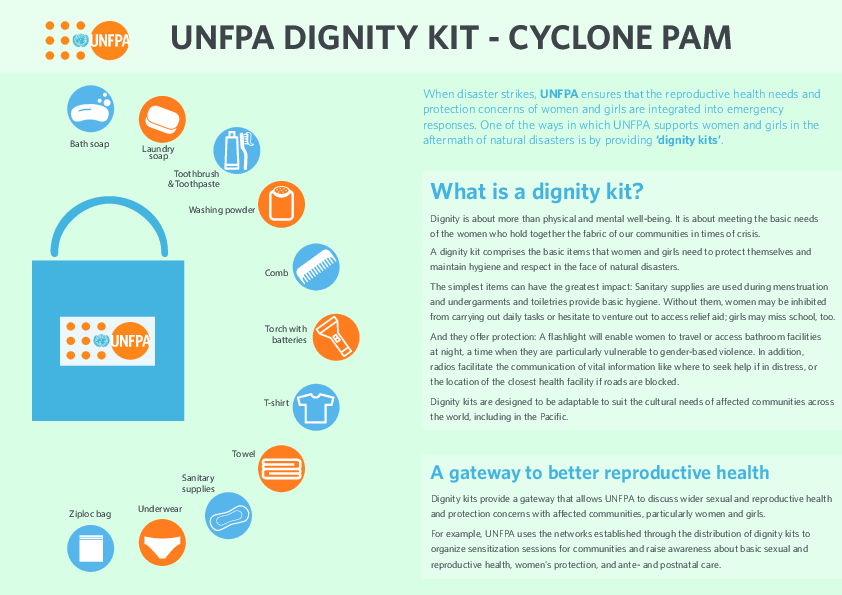 Related content
News
UNITED NATIONS, New York ---The United Nations Security Council, in resolutions 1325 and 1820, recognized that women and girls need protection and support during and following all conflicts, and called for women's full participation in peacebuilding.
News
ABIDJAN, Cote d'Ivoire — In the aftermath of post-election violence here, almost 18 thousand people -- 70 per cent of them women, children and older persons – have been temporarily re-settled in the Western part of the country.
News
PORT-AU-PRINCE — A year after the devastating earthquake in Haiti, recovery is occurring in fits and starts as the country continues to struggle against adversity.
Pages