Dignity Kit - Cyclone Pam
March 2015
Author:
UNFPA Asia and Pacific Regional Office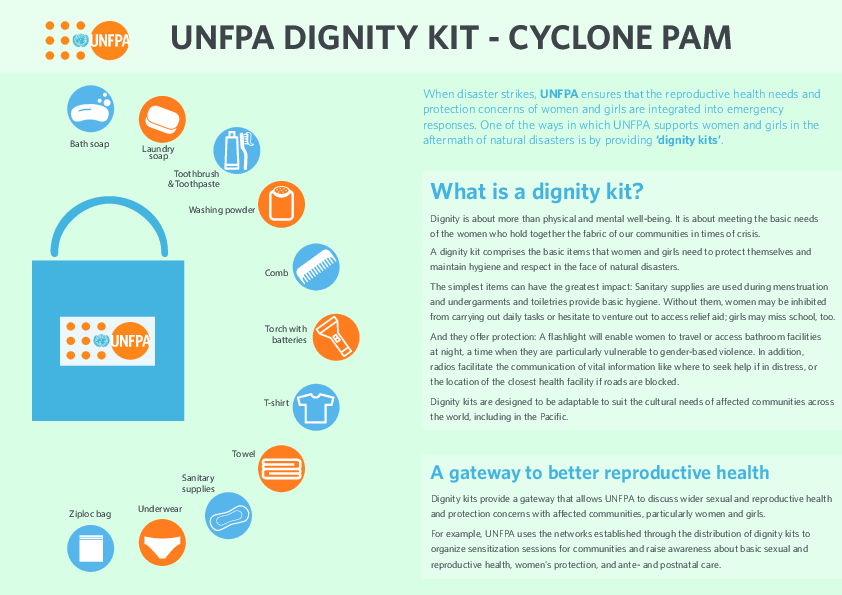 Related content
News
NIMBA COUNTY, Liberia --"I walked, walked, walked for our baby," says Toinette, who is 17 years old and pregnant.
News
CHOUCHA CAMP, Southern Tunisia -- "My father died when I was three years old. Armed bandits killed him one evening as he was coming home. Every night I remember this scene before falling asleep," says Mariam Ibrahim, a 20-year-old Somali who grew up amid civil war.
News
EASTERN LIBERIA — Elise Larpea was pregnant when she fled Côte d'Ivoire with her four children, and she gave birth to twins soon after she reached Liberia.
Pages