Dignity Kit - Cyclone Pam
March 2015
Author:
UNFPA Asia and Pacific Regional Office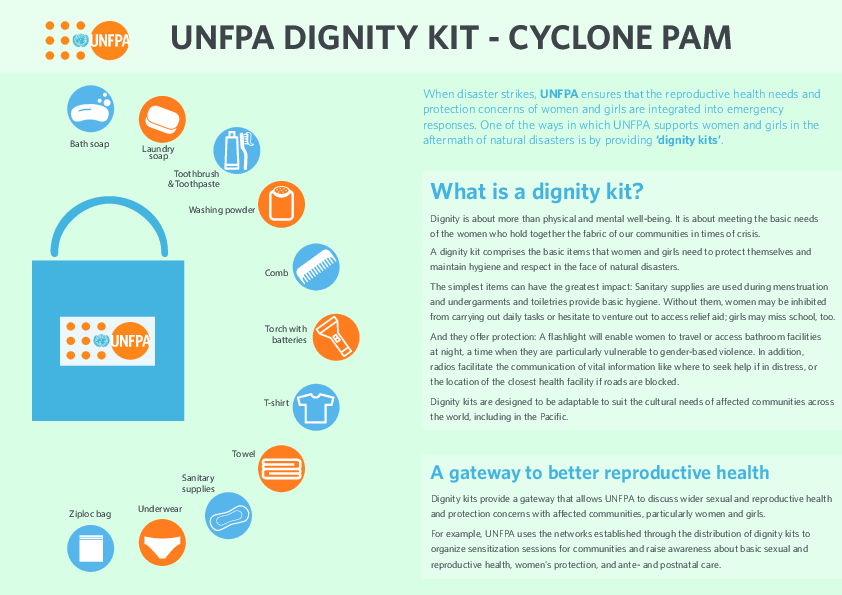 Related content
News
BEN GUERDEN, Tunisia —Tensions are rising near the Tunisian-Libyan border in the Choucha camp, home, for now, for more than 3,500  refugees from a third country.
News
Approximately 25 per cent of women of reproductive age in any displaced population are likely to be pregnant at any given time. The stress of being displaced coupled with the lack of skilled care heightens the risk these women face.
News
UNFPA Haiti has installed 200 cost-efficient, environmentally friendly and durable streetlights in 40 of the camps set up for people who were displaced by the 2010 earthquake.
Pages