Dignity Kit - Cyclone Pam
March 2015
Author:
UNFPA Asia and Pacific Regional Office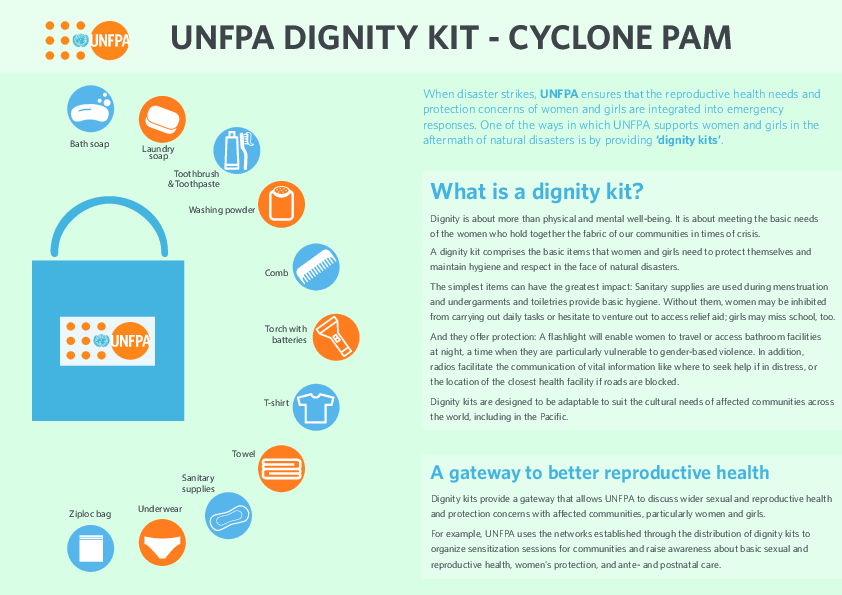 Related content
News
Over 5,000 people were displaced and 62 others were killed earlier this year in Namibia, when heavy rains hit the Northern region of the country.
News
CHOUCHA CAMP, Tunisia — As widespread unrest shook Libya in early March 2011, around 1,000 people per hour were crossing the border into Tunisia.
News
TRIPOLI, Libya— As conflict in Libya still rages, responding to humanitarian needs within the country and at the borders with Tunisia and Egypt continue to be a challenge.
Pages