Dignity Kit - Cyclone Pam
March 2015
Author:
UNFPA Asia and Pacific Regional Office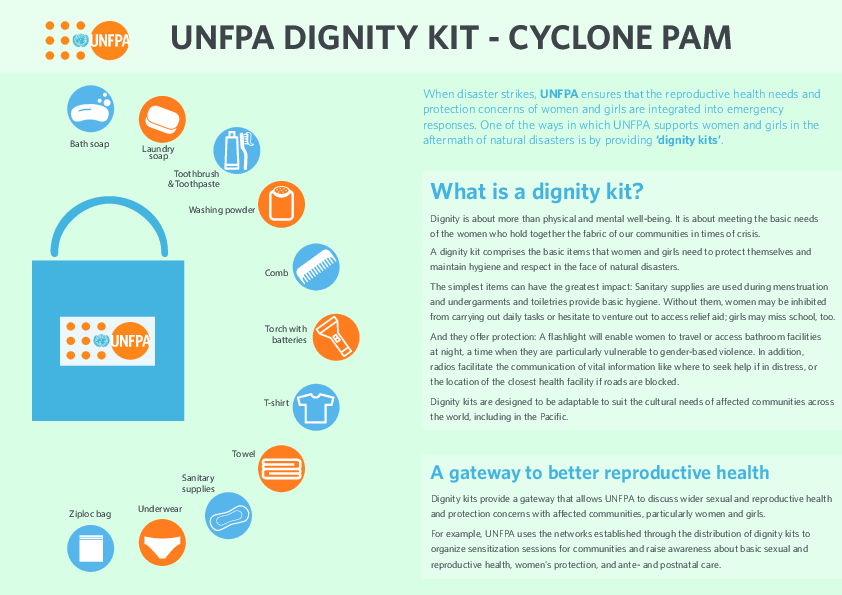 Related content
News
CHOUCHA CAMP, Tunisia — As widespread unrest shook Libya in early March 2011, around 1,000 people per hour were crossing the border into Tunisia.
News
TRIPOLI, Libya— As conflict in Libya still rages, responding to humanitarian needs within the country and at the borders with Tunisia and Egypt continue to be a challenge.
News
DADAAB, Kenya — "It is distressing to hear the stories of women with small children who had to walk for over 25 days to get to the refugee camp," said UNFPA Regional Director for Africa Bunmi Makinwa, who was assessing conditions in Dadaab refugee camp in Kenya today.
Pages