Dignity Kit - Cyclone Pam
March 2015
Author:
UNFPA Asia and Pacific Regional Office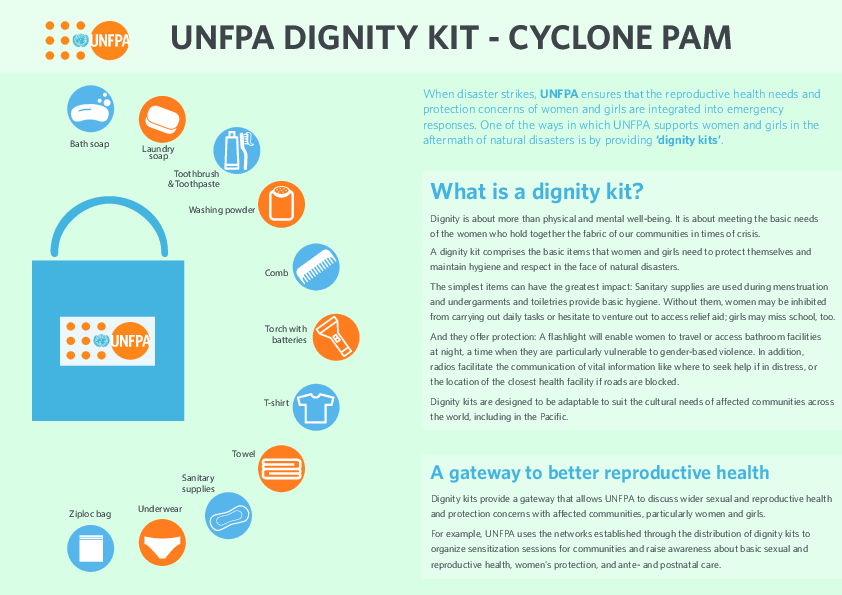 Related content
News
DADAAB, Kenya — While visiting the world's largest refugee camp, UNFPA Executive Director Dr. Babatunde Osotimehin stopped to speak with Amina Diis, a 30-year-old mother of four who arrived here from Somalia, just two days earlier.
News
DADAAB, Kenya — When Fatuma Ali together with her husband decided to begin a trek from Somalia to Kenya with their four children, they knew the journey would be torturous. But it was one that they had to take.
News
Over 5,000 people were displaced and 62 others were killed earlier this year in Namibia, when heavy rains hit the Northern region of the country.
Pages