Dignity Kit - Cyclone Pam
March 2015
Author:
UNFPA Asia and Pacific Regional Office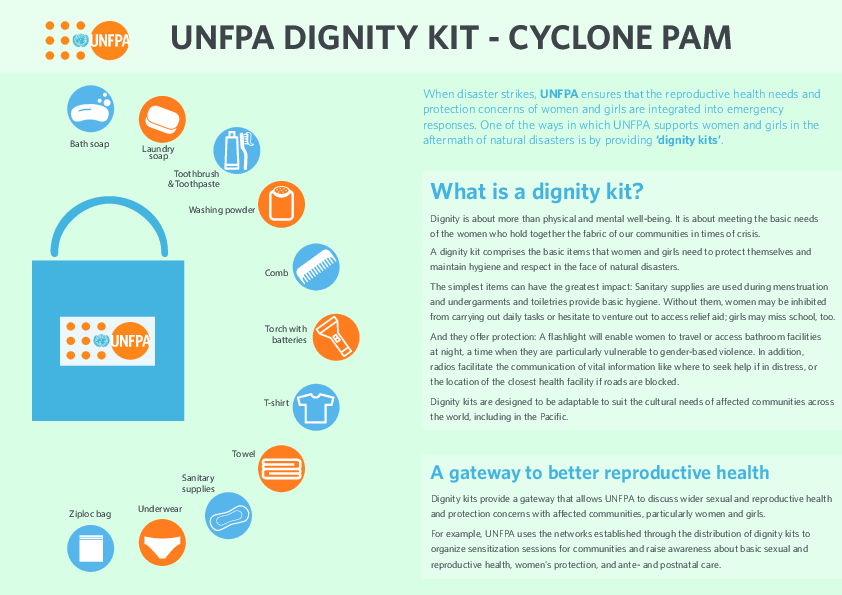 Related content
News
NORTHERN MINDANAO, Philippines -- In the midst of the severe flooding brought on by tropical storm Washi, Analiza Tumanda was resigned to the idea of giving birth on the rooftop of a neighbour's house.
News
PORT-AU-PRINCE — Two years after the devastating earthquake that struck Haiti, more than 500,000 people still live in camps as reconstruction efforts have not kept up with demands for housing and cholera remains a killer.
Publications
Women form the backbone of families and communities. When emergencies strike, their contributions become even more vital. But in times of crisis, the particular strengths and vulnerabilities of women are often overlooked in the rush to provide humanitarian assistance.
Pages