Dignity Kit - Cyclone Pam
March 2015
Author:
UNFPA Asia and Pacific Regional Office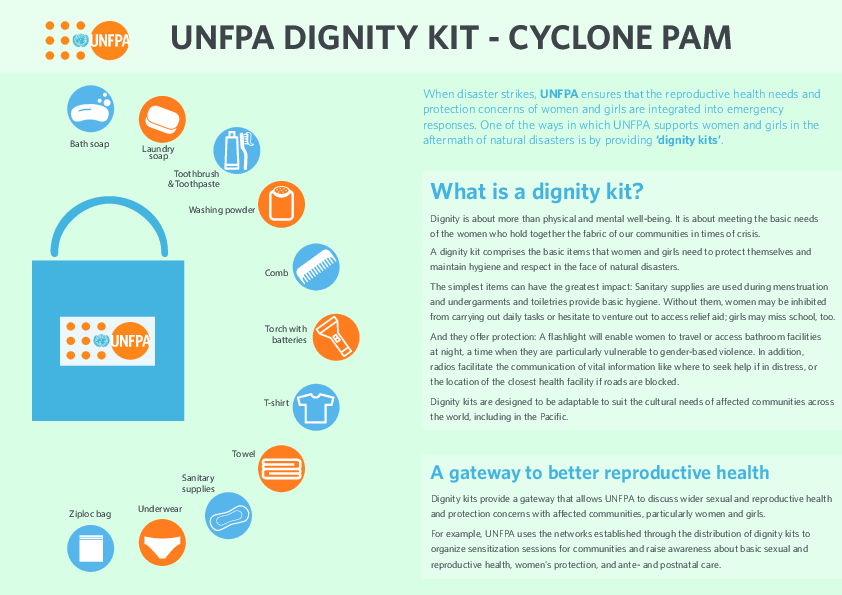 Related content
News
DADAAB, Kenya -- "One of the patients, a 17-year-old girl, Madina, touched my heart," Dr. Weston, a Kenyan, says. "We just celebrated the 7 billionth baby, but what this girl went through is so shameful that looking at her would make you cry."
News
DADAAB, Kenya — Braving the scorching sun and feet-baking sandy soil, with a torn schoolbag hanging precariously on her back, Halima, a 16-year-old Somali girl, walks to school in the camp where her family has sought refuge.
News
DADAAB, Kenya — Fatima knew that the journey from Southern Somalia to Kenya's Dadaab refugee camp could be very dangerous.
Pages