Dignity Kit - Cyclone Pam
March 2015
Author:
UNFPA Asia and Pacific Regional Office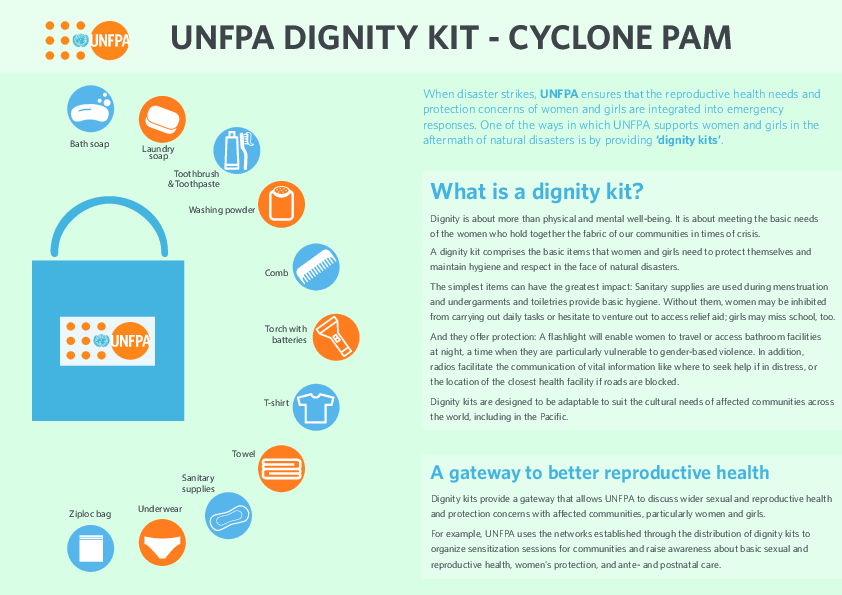 Related content
News
Bana, 12, fled her hometown, the city of Aleppo, before the Syrian conflict engulfed her neighbourhood. It was the first of two times she and her family would have to flee violence before settling down here, in northwest Syria. And then the pandemic struck.
News
"When you think about your future, you never plan to be uprooted from the comfort of your home," Hiwot* told UNFPA.
Resources
Regional Highlights
COVID-19 cases have steadily increased since November 2020. Top five countries with the highest confirmed cases include Nigeria, Ghana, Cameroon, Côte d'Ivoire and Senegal.
This is the second wave of the pandemic in the region, with more than 150,000...
Pages