Dignity Kit - Cyclone Pam
March 2015
Author:
UNFPA Asia and Pacific Regional Office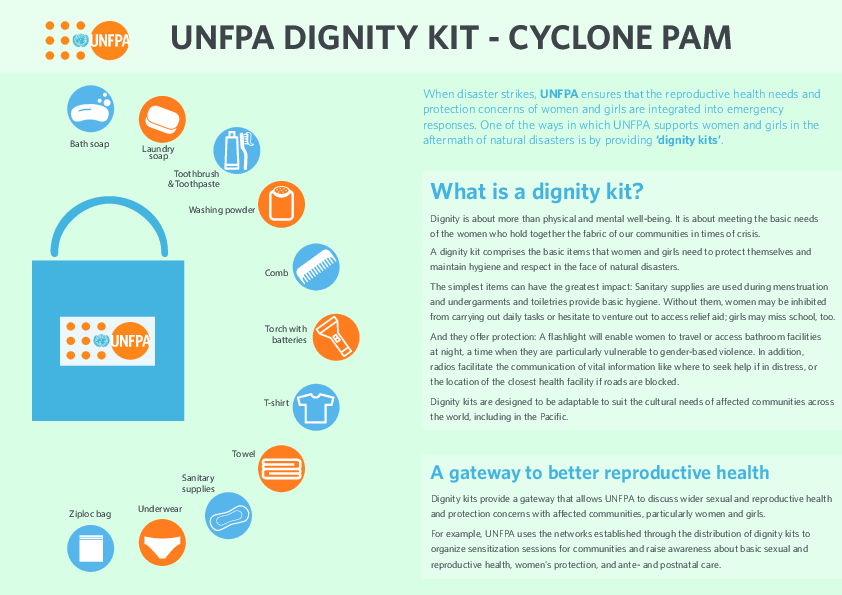 Related content
News
The pandemic has taken a serious toll in Afghanistan. So far, more than 38,000 people have tested positive for the virus, out of 100,000 tested samples. Nearly 10 per cent of confirmed cases are among health professionals.
News
A month after the Beirut Port explosion, life remains uncertain for thousands of women and girls.
News
The 25th of August marked a tragic anniversary: three years since the mass influx of hundreds of thousands of Rohingya refugees into Bangladesh from neighbouring Myanmar.
Pages