Dignity Kit - Cyclone Pam
March 2015
Author:
UNFPA Asia and Pacific Regional Office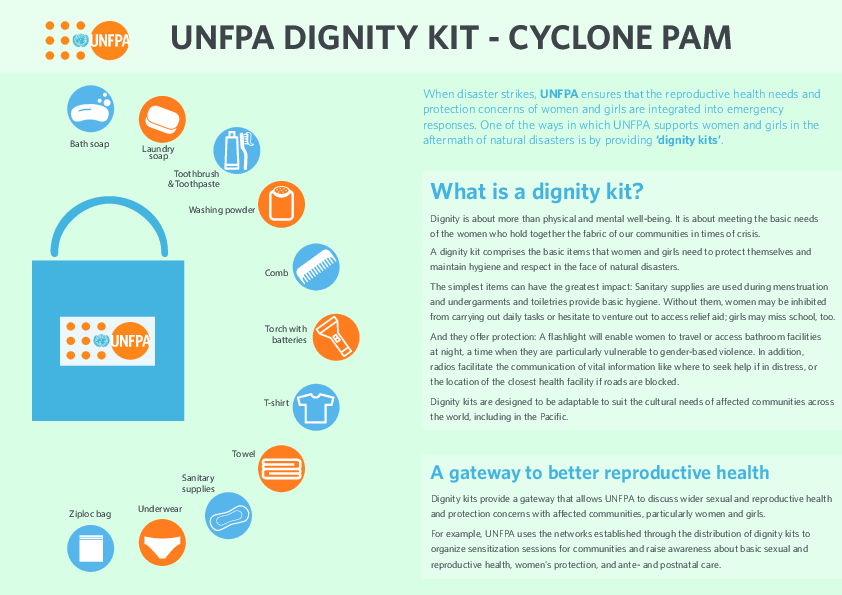 Related content
Publications
Women and girls are negatively and disproportionately impacted by disasters and conflict. These crises affect their life expectancy, education, maternal health, livelihoods, nutrition, and the levels of violence they experience.
Resources
Resources
Global Highlights As  COVID-19  continues  to  challenge  communities  around the  world,  UNFPA  is  finding  innovative  ways  to  deliver essential   sexual   and   reproductive   health   (SRH)   and gender-based violence (GBV) interventions. Where feasible, remote and...
Pages