Dignity Kit - Cyclone Pam
March 2015
Author:
UNFPA Asia and Pacific Regional Office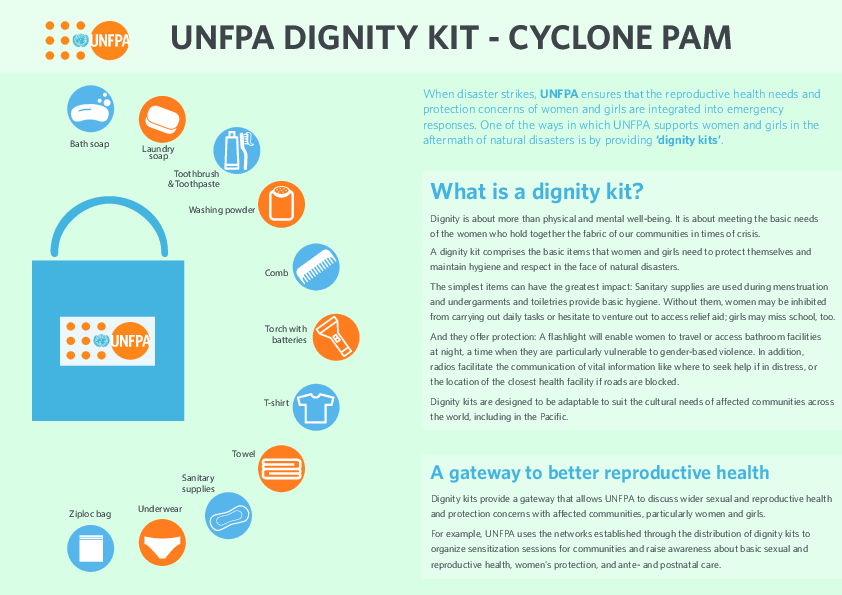 Related content
Resources
Situation Overview
As of September 30, 2020, the country reported 313 cases of COVID-19 with 305 patients treated and recovered, and with 8 patients receiving medical care at the National Center for Communicable Diseases. There were 4,231 people in quarantine by the end of...
Resources
The humanitarian crisis in Yemen remains the worst in the world; driven by five years of conflict and political instability. Humanitarian conditions continue to deteriorate, including internal displacement, famine, outbreaks of cholera and COVID-19. An estimated 24.1 million...
Resources
Global Highlights The COVID-19 pandemic is not slowing down and the socio-economic distress is evident around the world. In addition, other causes of humanitarian emergencies are compounding the situation. Conditions are worsening for the already fragile and conflict-affected...
Pages