Dignity Kit - Cyclone Pam
March 2015
Author:
UNFPA Asia and Pacific Regional Office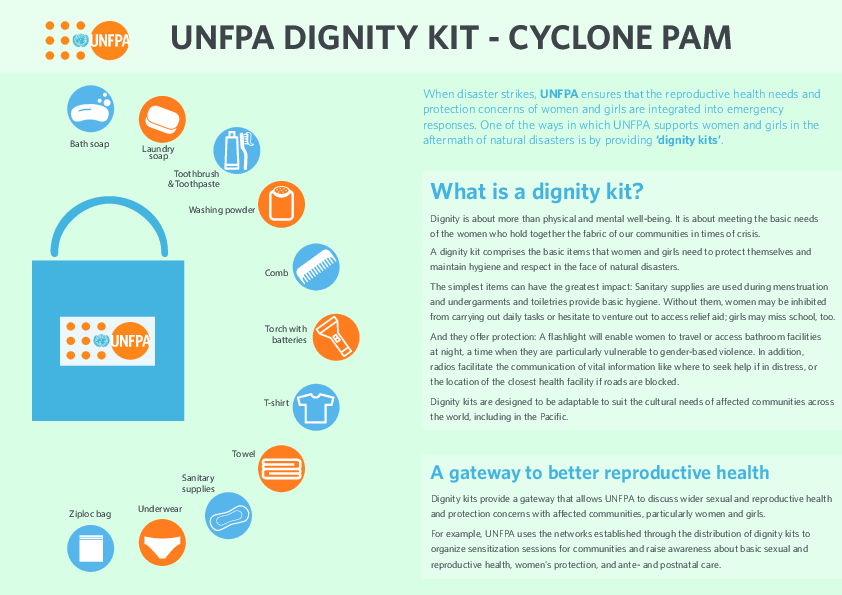 Related content
Resources
As of 8 May 2020, Syria reported a total of 47 confirmed COVID-19 cases: 15 active, 29 recovered and 3 registered deaths.
Resources
"UNFPA  is  working  in  humanitarian  and  development  contexts  in  Latin  America  and  the  Caribbean  (LAC),  actively participating in the UN system's support to national governments' response to COVID-19, and follows the leadership of the Resident Coordinators'...
Resources
"The UNFPA response in the region aligns with the 2030 Agenda, the 2020 WHO Global Strategic Preparedness and Response Plan, the Inter-Agency Standing Committee Global Humanitarian Response Plan, and the  UNFPA COVID-19
Global Response Plan."
"Coordination and...
Pages