Dignity Kit - Cyclone Pam
March 2015
Author:
UNFPA Asia and Pacific Regional Office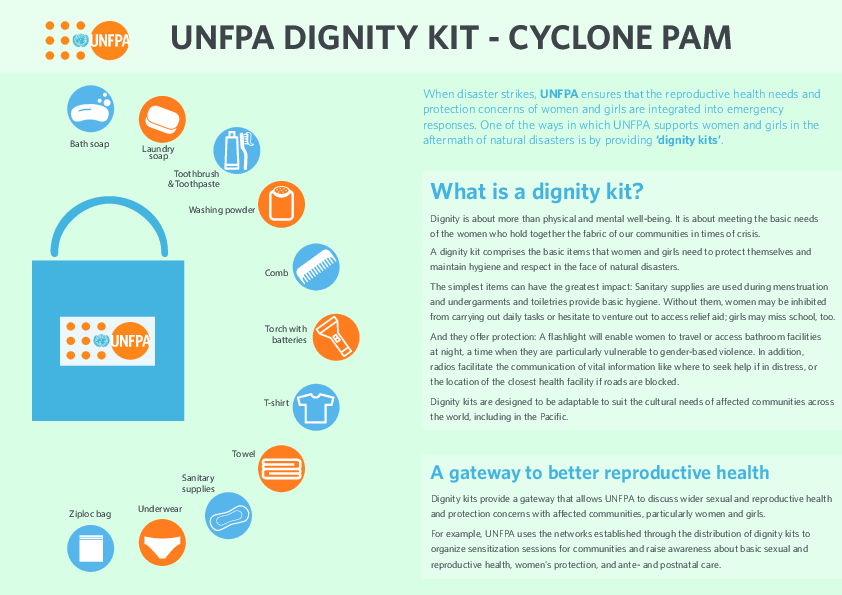 Related content
Resources
Regional Highlights The total number of COVID-19 positive cases has reached over 100,000 in all 23 countries in West and Central Africa, four months after the first case was reported in Nigeria. By the end of June, there were nearly 2,000 deaths, a mortality rate of about 1.9...
Resources
Regional Situation COVID-19 continues to take an upward trajectory over the last four months with a sharp rise during the last month; four-fold increase from just under 50,000 in early June. All countries in the region have registered confirmed COVID-19 cases. Over 60% of...
Resources
Global Highlights UNFPA is making a difference in the COVID-19 response by focusing on the continuity of sexual and reproductive health (SRH) services and gender-based violence (GBV) prevention and response, risk communication and community engagement, and provision of...
Pages