Dignity Kit - Cyclone Pam
March 2015
Author:
UNFPA Asia and Pacific Regional Office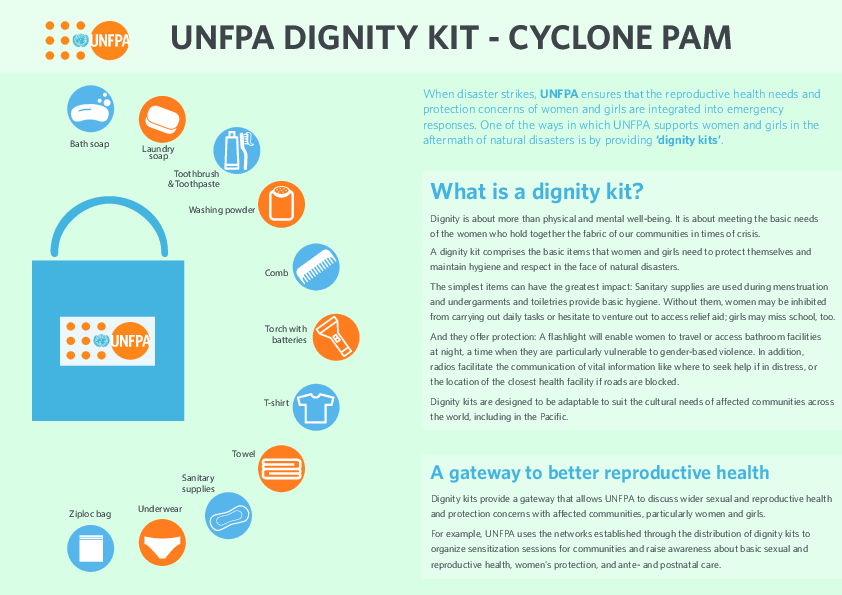 Related content
Resources
Regional Highlights All countries in Eastern Europe and Central Asia, except Turkmenistan, have officially reported COVID-19 cases. Armenia and Moldova are the most affected relative to their population size. Turkey is the most affected country in absolute numbers (making up...
News
In Syria, communities are struggling under the weight of the prolonged war, an escalating economic crisis and the COVID-19 pandemic. More than 11 million people across the country are in need of humanitarian support.
News
Years of war, poverty and gender-based violence have taken a serious toll on the mental health of many women and girls in Yemen. Now, the COVID-19 pandemic and related economic hardships have only aggravated their situation.
Pages