Dignity Kit - Cyclone Pam
March 2015
Author:
UNFPA Asia and Pacific Regional Office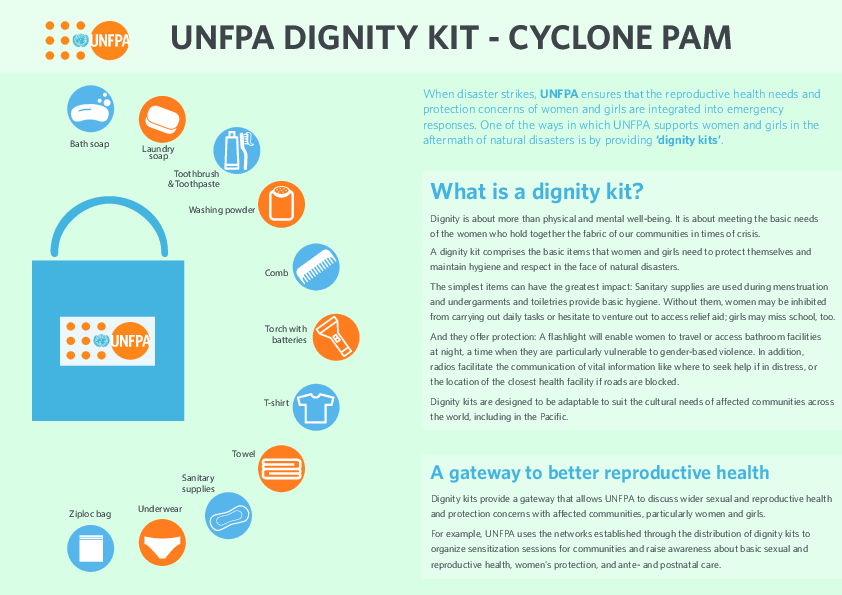 Related content
News
Salwa, 35, has survived child marriage, three abusive husbands, crushing poverty and years of grinding conflict. But now she is building a new life for herself.
News
A masked aid worker helps an injured woman limp from a mobile first-aid clinic. Another aid worker, Hiba Kshour, carries hygiene supplies past the shattered husk of a car.
Resources
Global Highlights UNFPA's overall response to the COVID-19 pandemic centers on the continuity of sexual and reproductive health services (SRH) and gender-based violence (GBV) prevention and response, risk communication and community engagement, and provision of lifesaving...
Pages