Dignity Kit - Cyclone Pam
March 2015
Author:
UNFPA Asia and Pacific Regional Office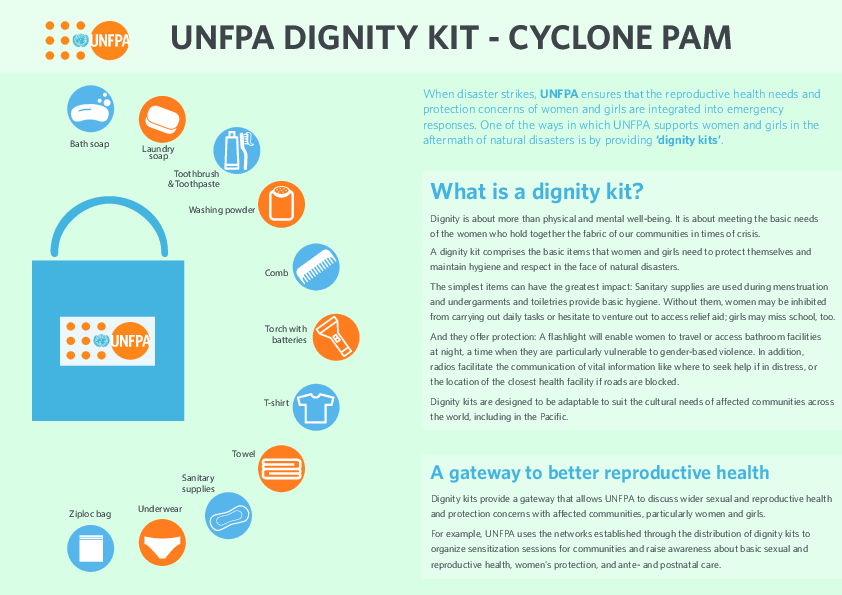 Related content
Resources
The humanitarian crisis in Yemen remains the worst in the world; driven by five years of conflict and political instability. Humanitarian conditions continue to deteriorate, including internal displacement, famine, outbreaks of cholera and COVID-19. An estimated 24.1 million...
News
Views of smouldering wreckage are being steadily replaced by scenes of collective action.
News
Communities around the world are under siege – by the COVID-19 pandemic, violence, faltering economies, natural disasters and climate change.
Pages