Philippines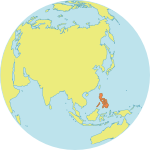 Maternal Mortality Ratio
114
Contraceptives prevalence rate
56
Population aged 10-24
29%
Youth secondary school enrollment
Related content
Even before the conflict in Ukraine, sexual and gender-based violence often went unreported due to stigma, fear of retribution, and lack of trust in legal, medical and social support systems. But the conflict has made things worse.
The large majority of registered internally displaced people are women and children who have been forced from their homes and communities with very few resources or strategies for coping with the economic hardships and growing stress they face.
In Syria, UNFPA delivers 298,272 services to Syrians affected by the conflict.
Pages