Egypt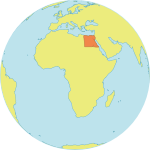 Maternal Mortality Ratio
37
Contraceptives prevalence rate
44
Population aged 10-24
26.2%
Youth secondary school enrollment
Related content
Women in Cambodia's Kampong Cham Province are no strangers to violence. A staggering 33 per cent of women in the province have experienced physical violence since age 15, a 2014 survey revealed . Statistics for the whole of Cambodia are not much better.
Motherhood should be a time of joy, but for too many women, it comes with something else: peril. "Becoming a mother and having a family was always a dream of mine.
On 14 May 2017, dozens of countries around the world will observe Mother's Day. It is a day to celebrate mothers everywhere, but also a moment to reflect on the risks that too many women still encounter on their journey to motherhood – and what can be done about it. See more...
Pages