Eswatini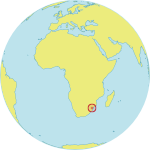 Maternal Mortality Ratio
437
Contraceptives prevalence rate
54
Population aged 10-24
33.4%
Youth secondary school enrollment
Related content
"We also kept hearing on the television about a new virus called corona that is killing people in many countries," said Aisha Hussain Sibtan. "I was even scared to go to the hospital."
Yemen's economy has been badly fractured by half a decade of war. In the first quarter of 2020, economic forecasts indicate that macro-economic conditions are likely to continue deteriorating. The situation is exacerbated by lack of humanitarian access to people in urgent need...
UNFPA and its partners are scaling up efforts to empower and improve the lives of Syrian women, youth and impacted communities inside Syria and in host countries, including by advocating for human rights and gender equality to better equip individuals and communities to cope...
Pages