Eswatini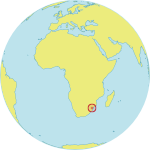 Maternal Mortality Ratio
437
Contraceptives prevalence rate
54
Population aged 10-24
33.4%
Youth secondary school enrollment
Related content
The humanitarian crisis in Yemen remains the worst in the world; further deteriorating in 2020, driven by an escalating conflict, collapsing economy, a depreciating currency; exacerbated by torrential rains and flooding, COVID-19 and a fuel crisis. An estimated 24.1 million...
Within the Syria crisis region, which spans the Whole of Syria, Turkey, Lebanon, Jordan, Iraq and Egypt, there have been a total of 124,553,69 confirmed cases of COVID-19 as of November 30, 2020. The highest number of confirmed cases came from Turkey (1,431,648), followed by...
Karen, a 14-year-old teenager, lives with her family in a slum on the outskirts of Tegucigalpa, Honduras. She is afraid to return home after school because she is afraid of her uncle, who has tried to sexually assault her. This is storyline on the Honduran TV miniseries Es Cosa...
Pages