Algeria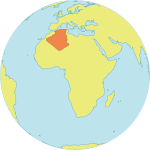 Maternal Mortality Ratio
112
Contraceptives prevalence rate
35
Population aged 10-24
22.2%
Related content
"Growing up, I felt as though my wings were slowly clipped against my will, and life became a cage from which there was no escape," said Amal*.
The level of need in Yemen is staggering. Nearly 80 per cent of the population requires humanitarian assistance and protection. Close to half of all families are in acute need. As many as 4.3 million civilians have been displaced, including 375,000 during 2019. Conditions are...
UNFPA continues to provide services to people in need of sexual and reproductive health and gender-based violence integrated services, with a focus on the needs of women and adolescent girls. A variety of SRH services are being delivered, including antenatal care, family...
Pages