Morocco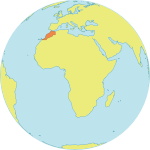 Maternal Mortality Ratio
70
Contraceptives prevalence rate
42
Population aged 10-24
24.3%
Youth secondary school enrollment
Related content
"As you know, in this society, we have problems with equality between men and women," said Farida Azizova, a 21-year-old taekwondo champion from Azerbaijan. She knows all too well the barriers women face.
"I've been a priest for 25 years. During this time, I've met a lot of families ready to terminate their pregnancy just because of expecting a girl," said Giorgi Ugrekhelidze, a religious leader in Georgia. "In most cases, men push their wives to make this decision."
Today, despite decades of activism and promises, women remain disadvantaged in almost every realm – from the workplace and home to the highest levels of business and government.
Pages