Morocco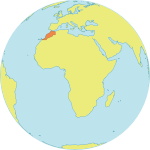 Maternal Mortality Ratio
70
Contraceptives prevalence rate
42
Population aged 10-24
24.3%
Youth secondary school enrollment
Related content
Aashu Tresa, 32, remembers when becoming a mother was a life-or-death proposition. When she was growing up, no one in her rural village, Misree Kolhi, gave birth under the care of a trained health worker.
Despite years of efforts and advances, full gender equality has yet to be realized. There is not one country in the world free of gender-based violence or discrimination. And in too many places, the burdens of inequality fall hardest on the youngest.
Women in Cambodia's Kampong Cham Province are no strangers to violence. A staggering 33 per cent of women in the province have experienced physical violence since age 15, a 2014 survey revealed . Statistics for the whole of Cambodia are not much better.
Pages