Kenya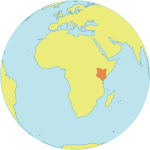 Maternal Mortality Ratio
342
Contraceptives prevalence rate
46
Population aged 10-24
33.4%
Youth secondary school enrollment
Related content
In light of the COVID-19 pandemic, UNFPA continues to mobilize its resources to ensure continuity of sexual and reproductive health services and services to prevent and respond to gender-based violence throughout the region.
With more than 130 confirmed cases of COVID-19 in Yemen, and dozens of deaths, the country is struggling to keep the full impact of the pandemic at bay, even as funds of life-sustaining health services are running out.
The region hosts some of the world's worst humanitarian crises. Prior to the COVID-19 pandemic, more than 62.5 million people were in need of humanitarian assistance, including 15.5 million women of reproductive age of whom an estimated 1.5 million are pregnant. All countries...
Pages