Kenya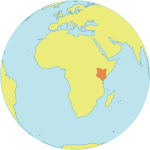 Maternal Mortality Ratio
342
Contraceptives prevalence rate
46
Population aged 10-24
33.4%
Related content
Since 15 November, the State Emergency Commission (SEC) has identified a total of eight clusters of COVID-19 transmission: two in Ulaanbaatar City and one in Selenge, Darkhan-Uul, Gobisumber, Orkhon, Dornogobi and Arkhangai provinces respectively. The clusters are linked...
"We travelled for four nights on foot across the bush," one refugee told UNFPA.
The Minimum Initial Service Package (MISP) is a series of crucial actions required to respond to reproductive health needs at the onset of every humanitarian crisis.
Pages