Kenya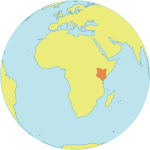 Maternal Mortality Ratio
342
Contraceptives prevalence rate
46
Population aged 10-24
33.4%
Youth secondary school enrollment
Related content
PORT-AU-PRINCE—Six days after the devastating earthquake that hit Haiti, hospitals in the capital, Port-au-Prince, are flooded with victims, many of them with crushed limbs or fractured bones.
PORT-AU-PRINCE—Dientola Astrel, a pregnant 29-year-old woman, says she was out walking when the devastating earthquake hit Haiti.
PANAMA CITY, Panama — UNFPA extends solidarity and compassion to the people of Haiti who are suffering from the recent devastating earthquake.
Pages