Kenya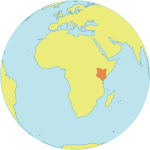 Maternal Mortality Ratio
342
Contraceptives prevalence rate
46
Population aged 10-24
33.4%
Youth secondary school enrollment
Related content
DADAAB, Kenya — When Fatuma Ali together with her husband decided to begin a trek from Somalia to Kenya with their four children, they knew the journey would be torturous. But it was one that they had to take.
Over 5,000 people were displaced and 62 others were killed earlier this year in Namibia, when heavy rains hit the Northern region of the country.
CHOUCHA CAMP, Tunisia — As widespread unrest shook Libya in early March 2011, around 1,000 people per hour were crossing the border into Tunisia.
Pages