Kenya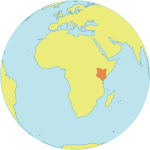 Maternal Mortality Ratio
342
Contraceptives prevalence rate
46
Population aged 10-24
33.4%
Youth secondary school enrollment
Related content
With limited funding coming in, UNFPA has been able to resume operations in some key health facilities across the country. But much more support is needed.
Regional Highlights The COVID-19 pandemic has hit Latin America and the Caribbean in a context of low growth, marked inequality and vulnerability, growing poverty and extreme poverty, weakening of social cohesion and increasing expressions of social discontent.  Cases continue...
Regional Highlights Nine months into the pandemic, COVID-19 continues to wreak havoc globally. There have now been 35 million confirmed cases including more than a million deaths and the lives of billions have been affected by a destabilised global economy. The outbreak is...
Pages