Haiti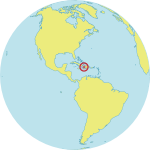 Maternal Mortality Ratio
359
Contraceptives prevalence rate
37
Population aged 10-24
30%
Related content
Every two hours, a Yemeni woman dies from complications of pregnancy and childbirth.
Thousands of women and girls have been subjected to gender-based violence.
The conflict is becoming increasingly volatile and fragile. Earlier in August, fighting in Aden between Government forces and forces affiliated with the Southern Transitional Council killed or injured at least 300 people and displaced 638 families.
Pages