Haiti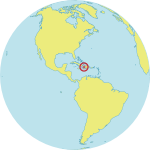 Maternal Mortality Ratio
359
Contraceptives prevalence rate
37
Population aged 10-24
30%
Related content
The level of need in Yemen is staggering. Nearly 80 per cent of the population requires humanitarian assistance and protection. Close to half of all families are in acute need. As many as 4.3 million civilians have been displaced, including 375,000 during 2019.
Recent months have seen additional displacements to Al Hol camp in Al Hasakah due to instabilities in Deir-ez-zor Governorate.
During September, fighting sporadically escalated in different parts of the country leading to spikes in displacement and civilian casualties. Hotspots included areas in Al Dhale'e, Dhamar and Taizz Governorates in the South, and Hajjah in the northwest.
Pages