Haiti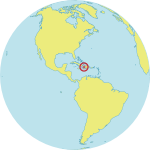 Maternal Mortality Ratio
359
Contraceptives prevalence rate
37
Population aged 10-24
30%
Related content
At the end of 2018, Yemen remains the world's largest humanitarian crisis with nearly 22.2 million people - 75 per cent of the population - in need of humanitarian assistance.
Conflict, protracted displacement, disease and deprivation continue to inflict suffering on the country's population. Disruption to commercial imports, inflation, lack of salary payment to civil servants and rising prices of basic commodities exacerbate people's vulnerability.
Through its 136 Women and Girls Safe Spaces, 135 primary healthcare facilities, and 41 youth centers, UNFPA continues to provide essential reproductive health and gender-based violence services to women, girls, men and boys impacted by the Syria crisis.
Pages