Ethiopia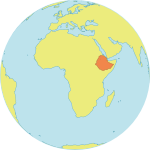 Maternal Mortality Ratio
401
Contraceptives prevalence rate
28
Population aged 10-24
33.6%
Youth secondary school enrollment
Related content
Access to a wide range of contraceptive options is critical to fulfilling the human right to family planning.
On 13 May, 1968, the world declared family planning to be a basic human right. But 50 years later, this right is under attack.
Safe Space provides a venue to explore sensitive topics.
Pages