Moldova, Republic of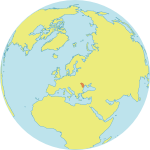 Maternal Mortality Ratio
19
Contraceptives prevalence rate
53
Population aged 10-24
16.4%
Youth secondary school enrollment
Related content
This report reviews the first meeting of international fistula experts in London in July 2001, which launched this initiative and focused on concrete actions to alleviate the suffering of affected women.
Pristina, Kosovo - The United Nations Population Fund (UNFPA) will today hand over a fully equipped laundry department to the maternity clinic at Pristina University Hospital.
The document opens by summarising the complexity involved in measuring maternal mortality and the reasons why such measurement is subject to uncertainty, particularly when it comes to monitoring progress. Subsequently, the rationale for the development of estimates of...
Pages