Lebanon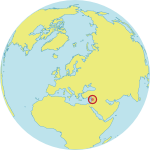 Maternal Mortality Ratio
29
Contraceptives prevalence rate
29
Population aged 10-24
25.3%
Related content
This Journalist's Handbook offers a series of guides, tips and insights on the fundamentals of gender-based violence, its root causes, and the principles of ethically reporting on it.
Globally, a person dies from suicide every 40 seconds. In Myanmar, conflict and crisis may leave young people at increased vulnerability.
The upsurge in hostilities that began in mid-January in Marib, Al Jawf and Sana'a Governorates, continued into February; resulting in heavy displacement, spike in civilian casualties and damage to civilian infrastructure.
Pages