Lebanon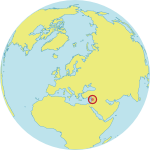 Maternal Mortality Ratio
29
Contraceptives prevalence rate
29
Population aged 10-24
25.3%
Related content
"Yes for Prevention. No for discrimination" was the slogan of this year's AIDS Day commemoration by UNFPA in Sudan.
<p>Today, let us welcome the progress that has been made to reduce violence against women and girls, and question why more progress has not been achieved. Women and girls should be safe in their homes, on the streets, in the workplace and in school.
<p>As ombudsmen, you play a vital role in monitoring and safeguarding human rights. You play an important role in advocating for the rights of citizens in the countries that you represent.
Pages