Lebanon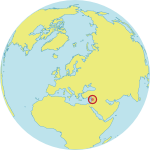 Maternal Mortality Ratio
29
Contraceptives prevalence rate
29
Population aged 10-24
25.3%
Related content
Despite a difficult operating environment, since the beginning of 2019, 201 international and national humanitarian organisations continue to work across Yemen, responding to the most acute needs.
Access to health care continues to be an essential need for newly displaced individuals and for host communities, including pregnant women.
UNFPA will be able to continue responding to sexual and reproductive health needs when crises erupt thanks to $1 million in new financing by the Republic of Korea to the Humanitarian Thematic Action Fund (HTF).
The contribution is one of the highest received to date...
Pages