Iraq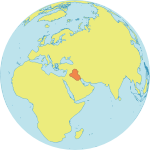 Maternal Mortality Ratio
79
Contraceptives prevalence rate
37
Population aged 10-24
31.1%
Related content
To date, 75,438 people, including 18,860 women of reproductive age, remain displaced from Al-Hassakeh, Ar-Raqqa and Aleppo governorates. 117,132 people have returned to their areas of origin. A large number of this population has been displaced more than once.
Access to health care continues to be an essential need for newly displaced individuals and for host communities, including pregnant women.
Despite a difficult operating environment, since the beginning of 2019, 201 international and national humanitarian organisations continue to work across Yemen, responding to the most acute needs.
Pages