Belgium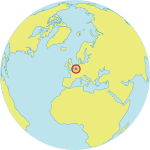 Maternal Mortality Ratio
5
Contraceptives prevalence rate
59
Population aged 10-24
17%
Youth secondary school enrollment
Related content
Construction of a new road from China through Laos is transforming the traditional local economies. The road has increased commerce as local women initiate a lively trade with construction workers and their merchant wives.
Brokers find Vietnamese wives for South Korean men
Looking at Namibia's progress on meeting its MDGs promises to women - through the eyes of the country's first female trawler captain.
Pages