Belgium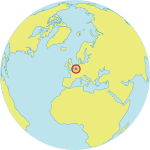 Maternal Mortality Ratio
5
Contraceptives prevalence rate
59
Population aged 10-24
17%
Youth secondary school enrollment
Related content
Human activity is altering the planet on an unprecedented scale, the report points out. More people are using more resources with more intensity and leaving a bigger "footprint" on the earth than ever before. The report examines the close links between environmental...
Women are having fewer children than ever before, and population growth has slowed from 2.0 to 1.3 per cent in 30 years. But large families in the recent past mean that there are many more women of childbearing age. Global population is still rising by about 78 million...
More young people than ever are entering their childbearing and working years. At the same time, the number and proportion of people over age 65 are increasing at an unprecedented rate. Our future will be shaped by how well families and societies meet the needs of these...
Pages