Belgium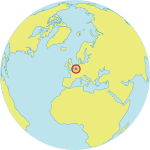 Maternal Mortality Ratio
5
Contraceptives prevalence rate
59
Population aged 10-24
17%
Youth secondary school enrollment
Related content
UNFPA, in partnership with the PARIS21 Census Task Team, and with additional support provided by EUROSTAT and the United States Bureau of the Census, organised an international conference to review budgetary and funding issues related to conducting censuses so as to try to...
Attacking poverty directly, as a matter of human rights, to accelerate development and to reduce inequality within and among nations, has become an urgent global priority. World leaders have agreed on a variety of new initiatives, including the United Nations' Millennium...
Billions of ordinary people share the same aspirations: a secure life, a place to live, economic opportunity for themselves, education and health care for their children. Modest goals—yet half the world go their whole lives without even coming close.
The great...
Pages