Switzerland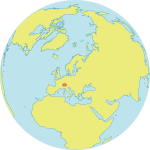 Maternal Mortality Ratio
5
Contraceptives prevalence rate
72
Population aged 10-24
15.2%
Youth secondary school enrollment
Related content
Statement by UNFPA Executive Director Dr. Natalia Kanem at the celebration of the 50th Anniversary of UNFPA and ICPD25 on the eve of the 12th Extraordinary Session of the African Union on the African Continental Free Trade Area in Niamey, Niger.
This report presents an analysis of the recommendations made by the United Nations Permanent Forum on Indigenous Issues (UNPFII) on the issues of sexual and reproductive health and rights and gender-based violence. It also reviews the implementation of these...
Civil society participants say they are looking forward to the opportunity to review what has and has not worked in the past 25 years.
Pages