Nigeria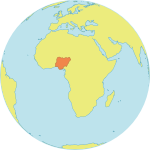 Maternal Mortality Ratio
814
Contraceptives prevalence rate
19
Population aged 10-24
32%
Related content
KAMPALA -- The Inter-Parliamentary Union, the world's largest body of lawmakers, has approved a resolution to secure access to health, as a basic human right, for women and children.
BERLIN— The Big Picture, a TEDxChange event about applying new perspectives to development issues, launches 5 April. Convened by The Bill and Melinda Gates Foundation.
KAMPALA – Parliamentarians have a crucial role to play in ensuring meaningful, people-centred development.
Pages