South Africa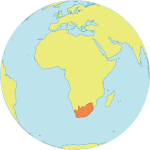 Maternal Mortality Ratio
119
Contraceptives prevalence rate
50
Population aged 10-24
25.8%
Youth secondary school enrollment
Related content
Since its opening in 2015, over 1,800 young women and men in Zaatari refugee camp have benefitted from trainings on reproductive health and gender-based violence at the Questscope-UNFPA Youth Centre. This is the story of 16-year-old Yanal, who became an advocate against...
A new report from Eastern and Southern Africa links shame and misinformation around menstruation to gender discrimination, child marriage, exclusion, poverty, violence and untreated health problems.
"I felt embarrassed to be a girl and felt like it was a punishment," recalled 13-year-old Faith, describing her first period. The Menstrual Health Management Symposium is taking aim at period shame.
Pages